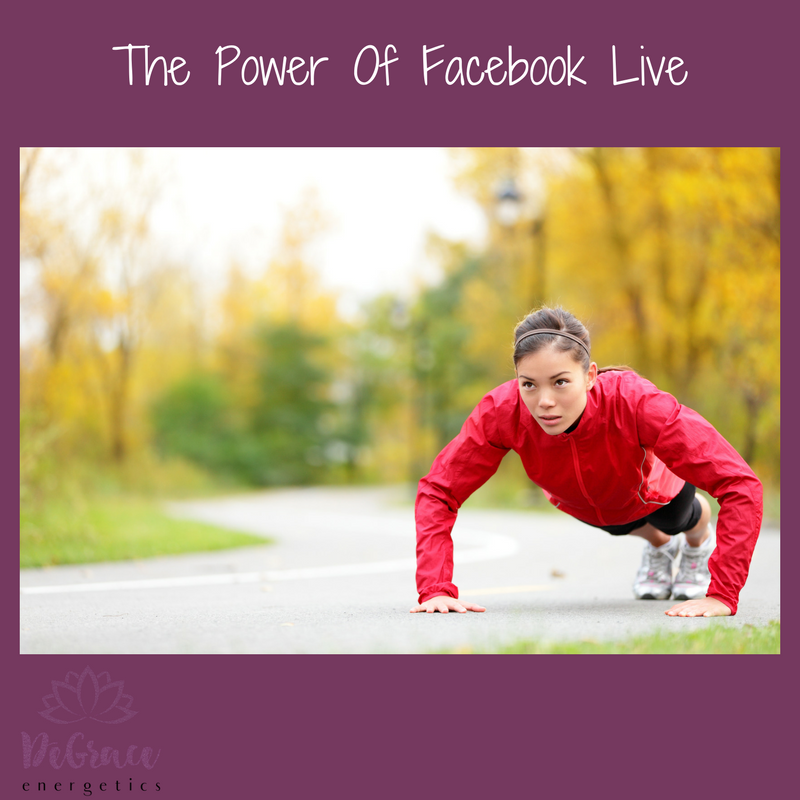 The online world is always changing and while we can't do everything and be everywhere on social media, it's important to stay current. That said, it's also important that we don't get lost down the rabbit hole of what is trendy and forget who our target audience is and how we can serve them.
Facebook is, without a doubt, one of the most important platforms for reaching a wide range of audiences. It continues to grow, year over year and will continue to be a digital force to reckon with in the future. It's the kind of platform that almost everybody is on and most people use at least once in awhile, so it's important that you know and understand it.
Most people know what Facebook is, generally speaking. They know about posting and reading other people's posts, Messenger and other features, but did you know about Facebook Live?
What is Facebook Live?
Facebook, as a company, came to realize the importance of video communication, within a social media platform. The popularity of sites like YouTube is well proven, and videos have a strong reach with a lot of audiences. Video is a great tool in your social media and content marketing arsenal, so it's worth exploring!
Facebook created their own live video stream service, called Facebook Live. It allows you to create live stream videos that people can comment on and like, while you are streaming, or view and comment after the fact when it is in replay mode, from your feed.
People who follow your page can be notified every time you are going to be going live, so they can tune in and interact with you, right there and then! You can receive and answer questions from followers, and gauge their reactions to your broadcast, in real time.
Why is Facebook Live So Important?
The Facebook algorithms are always changing and Facebook is really favouring the use of Live. They want you and your audience to stay on Facebook, rather than skipping off to another platform, so they will "reward" you when you use their tools by providing you a stronger organic reach with Live videos, instead of linking to a YouTube video you created, for example.
People love Facebook Live because it gives them a chance to really get to "know" you. Face to face, just like over coffee, they meet the real you. That's part of the 100% authentic appeal of the service.
Some Do's and Don'ts when Engaging with Facebook Live
DON'T say things like "I'm just going to wait for some more people to get on before I start". Basically, what you're saying is that you don't value the people who ARE there already! That won't win you any new audiences and could lose you a few of your existing followers!
DO share tips and tricks that are of real value to your audience. If you're just going on to talk about the weather, people will tune out.
DON'T say hello to every single person who comes on. You need to always be thinking about people watching the replay, at a later date. They won't get a hello and they will need to sit through all of the other ones to boot!
DO re-purpose your Facebook Live as content on your YouTube channel, on a blog post, and so on!
DON'T look at yourself on the screen: look right into the camera! People feel like you're talking to them directly when you get that right.
DO have a practice session or two on your phone or computer video BEFORE doing your first Live event. If you've never watched yourself on screen, you will quickly get a sense of the things that you do that might be distracting. Some people giggle from nerves (annoying), fiddle with their hair or something else (distracting) or say 'Um' and 'Ah' a lot. These are all little pitfalls that you can avoid if you're aware of them, but don't get too hung up on looking and sounding like a pro. You have to come across as real.
DO add captions so people can still view your video, without the audio. They could be at the office—whether that's a cubicle or a coffee shop—and the sound could be hard to hear or inappropriate to have out loud.
If you develop a strategy and schedule for broadcasting on Facebook Live, as you would with any other content you are sharing online, you can get into the good habit of entertaining, enthralling and otherwise engaging your followers, finding new audience members in the process and in general creating a link to people that is authentic and true.