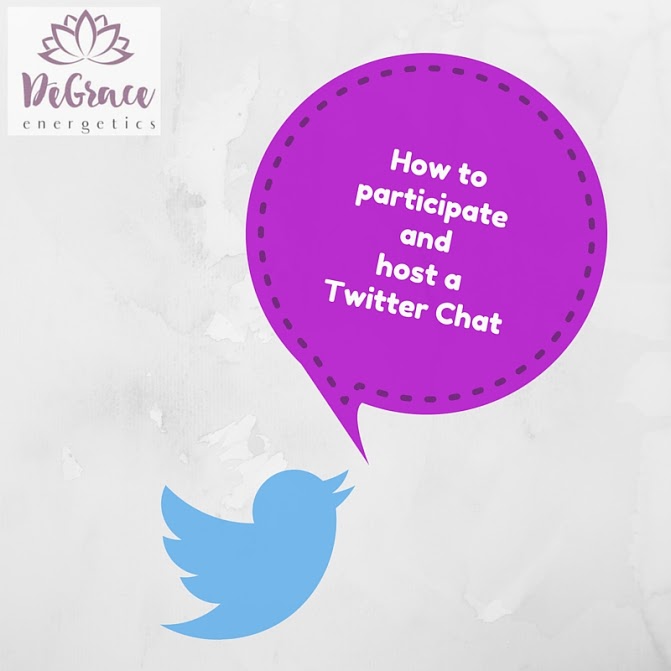 Twitter chats are a great way to create buzz around your business, including the launch of a new program or service you may be offering. You can either participate in a Twitter chat or host one yourself. Twitter chats can be hosted at the same time and day every week, or whenever you need or want one. Here's how to participate in or host Twitter chats for your business:
What is a Twitter Chat?
A Twitter chat is a live event that takes place on Twitter. To filter all of the tweets related to that chat into a single conversation a hashtag is used (more on those below). Think of Twitter chats like an online networking event where you are chatting with multiple people about your business.
What is a hashtag?
A hashtag is a word or short phrase that is preceded by a hash or pound sign (#). When someone clicks on a hashtag it brings up a list of tweets related to that specific topic or subject. For example, the Little Lotus Yoga book club uses the hashtag #LittleLotusLit to organize all discussion surrounding their books. Anyone who searches Twitter using that hashtag will see all of the tweets from that discussion.
What can I expect from a Twitter Chat?
After promoting a Twitter chat to their audience in the days and weeks leading up, the chat takes place at a set time and day and is organized so that a moderator and/or a guest host is present to engage and keep the conversation going and relevant to the topic at hand. The host typically has a prepared set of questions relating to the topic of the Twitter Chat, either scheduled to publish through a scheduling platform or copied and pasted in at certain times.
The chat typically lasts an hour and throughout the hour you can expect different people to answer and ask questions relating to that specific topic. The chat can go by pretty quickly!
What are the best platforms to use for a Twitter Chat?
While some people chose to follow Twitter chats through the Twitter platform itself, using a platform such as TweetChat, Twubs, Hootsuite or Nurph allow you to have better control of the flow of conversation. The best platform depends on personal preference and how much prescheduling you would like to do if you are hosting a chat.
Why are Twitter Chats important for my business?
Twitter chats are your opportunity to network and grow your online circle. It also allows you to nourish any relationships you may have made in person. Participating in Twitter chats is also a great way to learn something new and to promote your business by sharing your related experience, etc.
How do I find a Twitter chat to participate in?
Some websites devoted to listing chats by specific interests and industries include Chat Salad and Tweet Reports. Experiment with various chats to see what chats interest you and can benefit your business.
With a little practice and preparation, Twitter chats are a fun, free way to market your business. The best way to get started is to just jump in and start tweeting! If you like how a Twitter chat flows start thinking about how you can host one for your own business!
If you currently participate in regular Twitter chats I would love to hear which ones!