How do YOU as a business owner wade through all the different suggestions you may find online or in Facebook groups, and know what are the best ones to follow? I have seen a topic pop up quite a few times lately in Facebook groups that I am a part of and if you are doing this please stop now!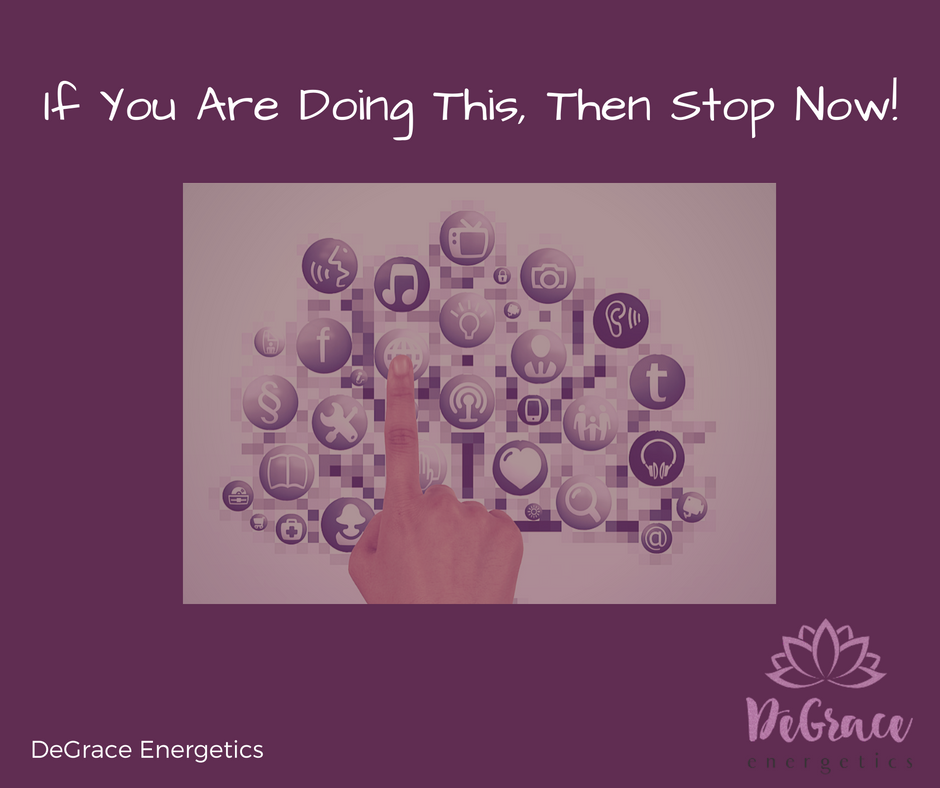 There is this belief that we need to be EVERYWHERE when online. That you need to be on all social media platforms, you need to be on 411, Yelp, review sites, anywhere that your business can possibly sign up, you need to be there. I am going to STRONGLY DISAGREE with this!
As a business owner you need to know WHO your ideal client is, WHAT your ideal client avatar profile looks like, and you need to know WHERE your clients are spending their time. If your ideal client is not showing up on all of the social media platforms and websites you are on, then WHY ARE YOU THERE?  Yes, it may help with SEO at times, but content is king! You need to build valuable content that answers the questions your ideal client and target audience has. You need to be consistent in the delivery of that content. You need to SHOW UP and be present when your ideal client has questions that they need answers to. You also need to show up and be present for your ideal client before they even know that they need you.
As a business owner, I want you to really understand who your ideal client is and where they are. Not quite sure who your ideal client is? Check out this blog post– it may help you out! Once you understand WHERE your idea clients are then start showing up on those social media platforms and be present online as much as possible. Be consistent! You want to have clear communication; you want to be concise with your messaging and start to build relationships with these potential clients, but please STOP WASTING YOUR TIME on other social media sites and platforms if your ideal client is not there.
I think it is really poor business advice when I see people being told that they need to be everywhere. Why cause stress to yourself trying to do it all? Why not do what you need to do extremely well instead of being everywhere and not having enough time for quality? I want you to work smarter, not harder!
Figure out your ideal client, figure out what platforms and sites you need to show up on and then be consistent with your marketing and messaging on those sites, as you build and create relationships.