Think of them as your business conscience.
Starting a business… being an entrepreneur… these can be relatively solitary existences, at least at the beginning. With no one standing beside you, pushing you along a little, you could find your momentum flagging or your determination waning.
Other signs you should consider a business coach:
You're feeling overwhelmed by the tasks you've set yourself. Too many things to do can lead to stagnation and frustration.
You know the what of your business but not the how. Putting ideas into action can be a leap that is difficult to make alone.
You're spending a lot of time putting out fires and not as much time actually growing your business.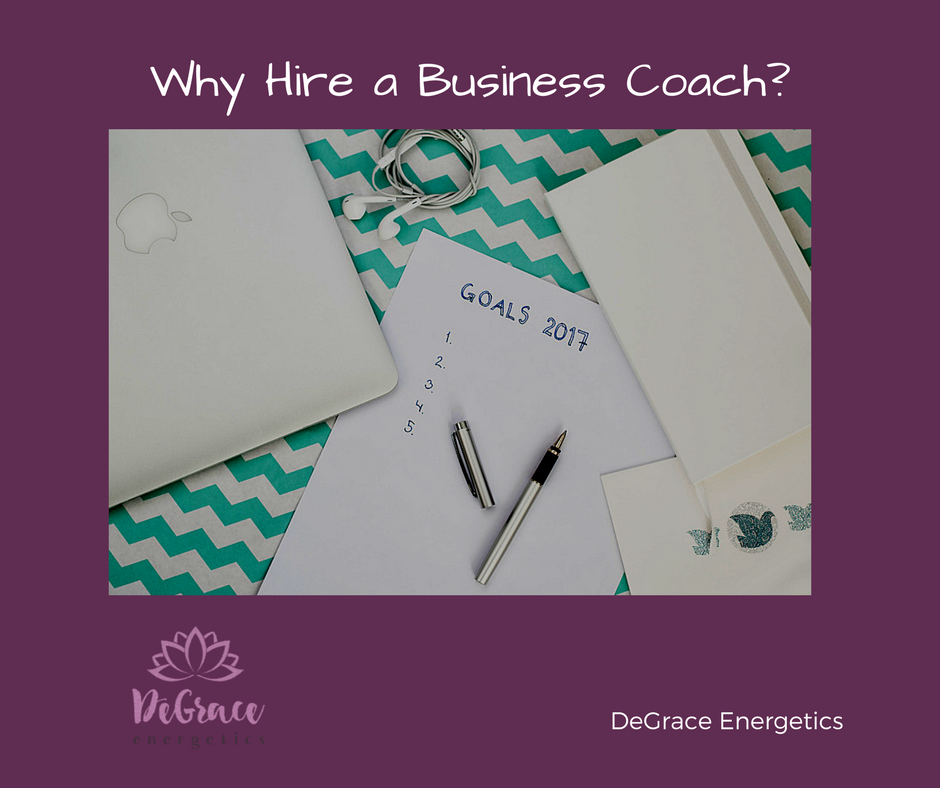 Learn to leave your comfort zone
We humans are creatures of habit and those habits can become limiting. If you 'always do things' a certain way and are inflexible to trying different things, it will be hard to start and grow a business. If you are flexible but afraid to leave that comfort zone that you have known for so long, a business coach can help you. They will show you how and where you can push boundaries for the purposes of growth. All of this out of the box thinking builds self-confidence, which is an essential skill in entrepreneurship. If you don't believe in you, how can you expect anyone else to?
Teach you how to make your ideas a reality
You probably have some great ideas about your business: how you envision it, what it can do for others, who your ideal client might be. What you may be lacking is the ability to go from the 'what' of your business to the 'how'. Whether it's that you're missing some essential business skills or if you just need some guidance to avoid pitfalls that you might not be aware of in the actioning of your ideas, a business coach can help set you on the right path. Prioritizing, brainstorming, making sure that your action list brings clear results. These are all areas where a coach with experience can bring a lot of value.
Someone to hold you accountable
As I said earlier, entrepreneurship can be a very solitary endeavour. It's useful to have someone to whom you are accountable to in your actions. It's easy to ignore planned milestones and deliverables, if there is no one checking. What you don't want is a sycophant who tells you that everything you are doing is perfect. You need someone who injects some energy when you are flagging and will give you their opinion, straight up. A good business coach will hold you to account for the things that matter, the things that will move your business forward.
Personal attention from someone who gets it
Receiving advice, resources and, basically, attention from somebody who has been there, understands your vision and is 100% focused on you and your business can really help to propel you forward. This kind of business coach becomes the confidante that you will need. They are there to bounce ideas off of, safely and without fear of someone stealing your ideas. They bring a wealth of experience to the table against which they can review your goals, needs, wants and show you how you can transform those ideas into reality.
Reach goals and milestones with more efficiency and effectiveness
With the solid foundation of unbiased opinions, a business coach can look at your business plan (or help you to finalize one) because they, unlike you, can see the forest AND the trees: the ideas and the details. It's important that they can see and appreciate your vision and ultimately, a coach wants you to have a return on investment while working with them, so you know that in meeting your goals and milestones efficiently, you are increasing your revenue and growing your business.
Business coaches can be a great resource for networking opportunities, learning, growth and achievement. Taking your business from the early startup stage to the expansion and maintenance stages of a business lifecycle is not easy but it can be a little bit more straightforward if you have the right person helping you.
If you are interested in working with me please contact me and let me know what the top 3 things you are wanting to move forward with in your business. We will set up a time to discuss your needs and see if we are a good fit to work together.