Who is Amanda DeGrace?
The short answer? I am an entrepreneur, a business coach, a yoga enthusiast and a family woman. The order of priority depends on the day but I will say this: being an entrepreneur is in my blood. My father, aunt and grandmother? All entrepreneurs. It's part of who I am.
A Little History of Amanda:
It all started at the tender age of 11, when I got my first babysitting gig. My em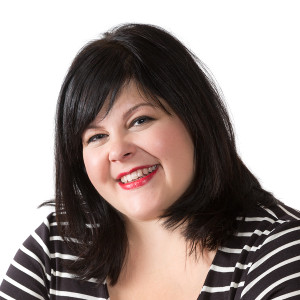 pire, such as it was at the time, took off and I eventually segued into running my hometown day camps and swim programs, at the age of 16. I haven't looked back from there. I travelled across Canada as a trainer for the Canadian Aquafitness Leaders Alliance, teaching aquafitness instructors and presenting at workshops and conferences. I have presented for CanFit Pro at their Montreal and Toronto fitness conferences and, along the way, I fell in love withyoga. Since then, I have trained thousands of fitness and wellness industry leaders from across Canada and the US.
Amanda the Business Coach:
"Business coaching" is a title with a lot of cachet: so many people are giving themselves this title with no real skills and knowledge behind it. What sets me out from many of the others is that I have actual experience, with over 18 years in the wellness industry, working for small towns and large cities; working for large multi million dollar for profit businesses and solopreneurs who are just starting out; working with teams of 1 and teams of 80+.
I am a no nonsense type of coach. I don't sugar coat reality because we all know that nothing will get done in your business if you don't face the facts head on and create a strong path to your success.
You have to work hard to get great results but that doesn't mean you must suffer long days and too many work hours. I work with business owners to help them design the business they dream of, that will fit into the lifestyle they desire.
I have worked with yoga teachers, personal trainers, massage therapists, physiotherapists, naturopathic doctors, chiropractors, doulas, and many others.
Interested in working with me? Get in touch and let's chat!