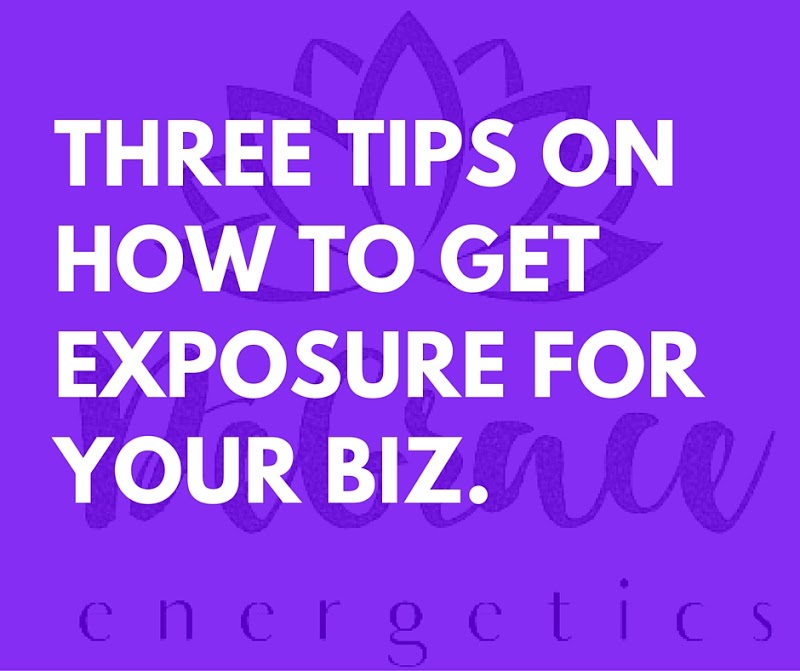 When I work with small business owners I often hear how difficult it is to market and promote a business with limited funds. I get it. I really, really get it. As a small business owner, I have been in the trenches myself and I have spoken to thousands of wellness professionals at conferences and events through my workshops and speaking. I want you to know that there is many ways for you to get FREE exposure for your business that will help you grow and build your client base.
Three ways to get free exposure for your business are:
1. Social Media
There are many amazing social media platforms available that are completely FREE and it is most likely your target market is using at least one of them! Facebook, Instagram, Pinterest, Linked In, Snap Chat, etc. are all free platforms that allow you to get your content and information out to your ideal client AND build meaningful relationships with your target clientele so they remember who you are and what you do.
2. Print, TV and Radio
Okay, so these are really three different ways to get FREE exposure, but I wanted to put them into one for you. TV and radio producers are always looking for new and compelling information to share with their viewers and listeners. Think about it – your breakfast television show probably airs live at least five days a week for 3-4 hours each morning. That is A LOT of content for each show. Think about something you are offering to share with their viewers. What can you teach them? What can you show them to do on their own?
Feeling a little intimidated? Start small! Share an article with your community newspaper on the benefits of acupuncture, share some yoga moves they can do in the comfort of their home to relief stress headaches. Do you get where I am going with this? There are so many possibilities!
3. Tell People What You Do
I am always surprised when I meet somebody and ask what he or she does and they mumble through a bit of generic wording, "Oh, I am a massage therapist." Instead they should say something along the lines of, "I am a massage therapist who specializes in pre and postnatal and help expecting women relieve aches and pains. We use a special cushion system that allows the mother to lay on her stomach in a safe way." If I heard that I would definitely remember you as a specialist and would definitely tell others. You stand out from the crowd! Be proud of what you do and tell people when they ask. Don't skim over it! Whether it is formal networking events, chatting with the person next to you in line at the coffee shop or at your kids school, be confident when people ask you what you do and ensure you are clear. Practice your pitch and feel great when you say it!
These are just three (of many) ways you can get free exposure for your business. Have you used any of these ways to build your business? I would love to know what is working for you!